Bags
Coffee
Containers
Utensils Straws Papers
A Better Option for Takeout
Cambium is a sustainable packaging distributor based out of Montreal. With backgrounds in hospitality, sustainability and design, the team behind Cambium is working hard to reduce the ecological footprint of bars, restaurants, cafés and festivals. By offering a range of environmentally conscious, easily available and elegantly designed solutions to packaging, Cambium aims to be a leader in sustainable single-use and reusable tableware.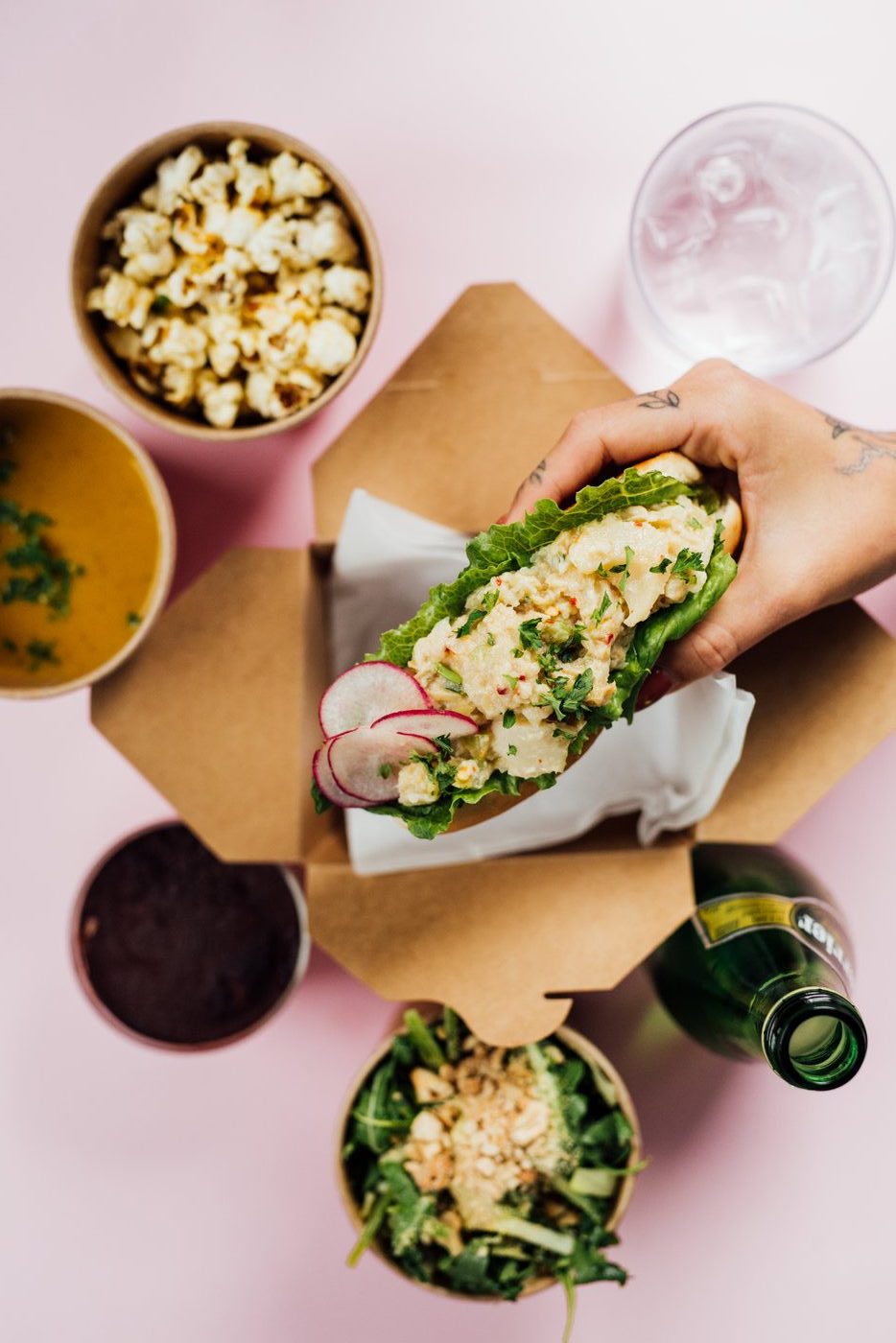 The Goal
By offering a range of sustainable, elegant and affordable packaging, Cambium aims to become a leader in the distribution of eco-responsible single-use tableware.
Sustainability
From the extraction of the raw material to the end of the product's life, Cambium takes into account all the environmental impacts of its range of single-use objects.
Elegance
Because restaurant owners work hard to offer quality dishes, Cambium aims to showcase them in elegant packaging. For this reason, the company has chosen unbleached cardboard packaging, a material that has become synonymous with eco-design and that is perfectly suited to all types of cuisine.
A small Cambium logo can be found on each product, communicating the sustainability efforts made by the restaurants, bars, and festivals who choose to work with Cambium.
Affordability
In order to create a real environmental change, Cambium must democratize its use by offering products at affordable prices.
View our products
Compostable
et
écoresponsable
---
Compostable, Recyclable, Reusable
Cambium's range of products is constantly evolving and always aims to be the best take-away option available in Canada.
Cambium's packaging options are created from different materials in order to adapt to changing regulations and realities. Indeed, some municipalities have infrastructures that allow composting, others only offer the option of recycling. For this reason, Cambium's product line is made of PLA (plant-based plastic), well as unbleached cardboard, aluminum and recyclable plastic.
Learn More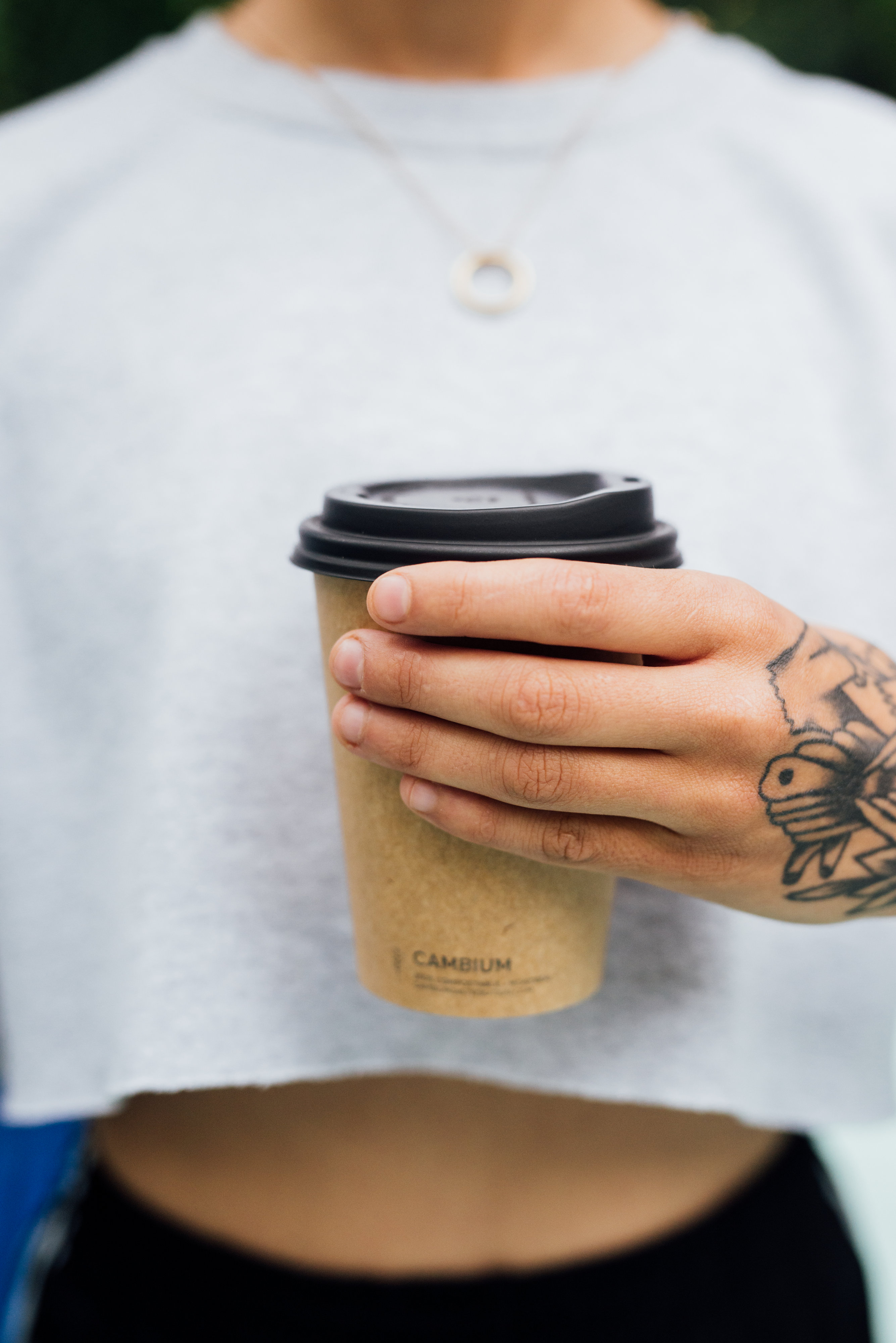 Carbon-Free Transportation
Cambium is a proud partner of Courant Plus, a delivery company making cargo transport easier and greener in and around Montreal. By relying on electrical cars, trucks and cargo bikes, Courant Plus delivers our products with a carbon-free footprint.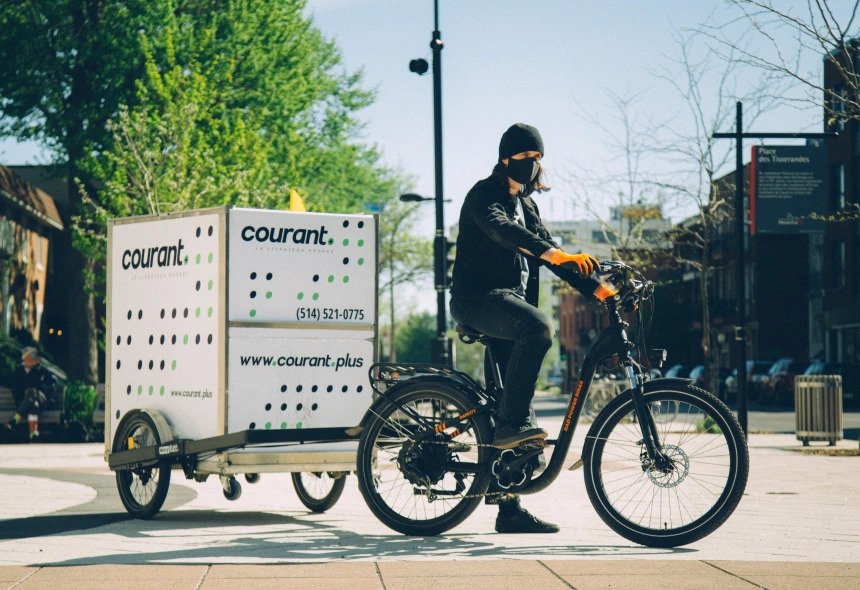 Reimbursing our Carbon Footprint
Cambium Distribution has also teamed up with Tree Canada to ensure that for every thousand dollars' worth of products sold,  a tree is planted in the provinces of Québec and Ontario. Tree Canada is a non-profit organisation that plants and nurtures trees in Canadian cities and forests.